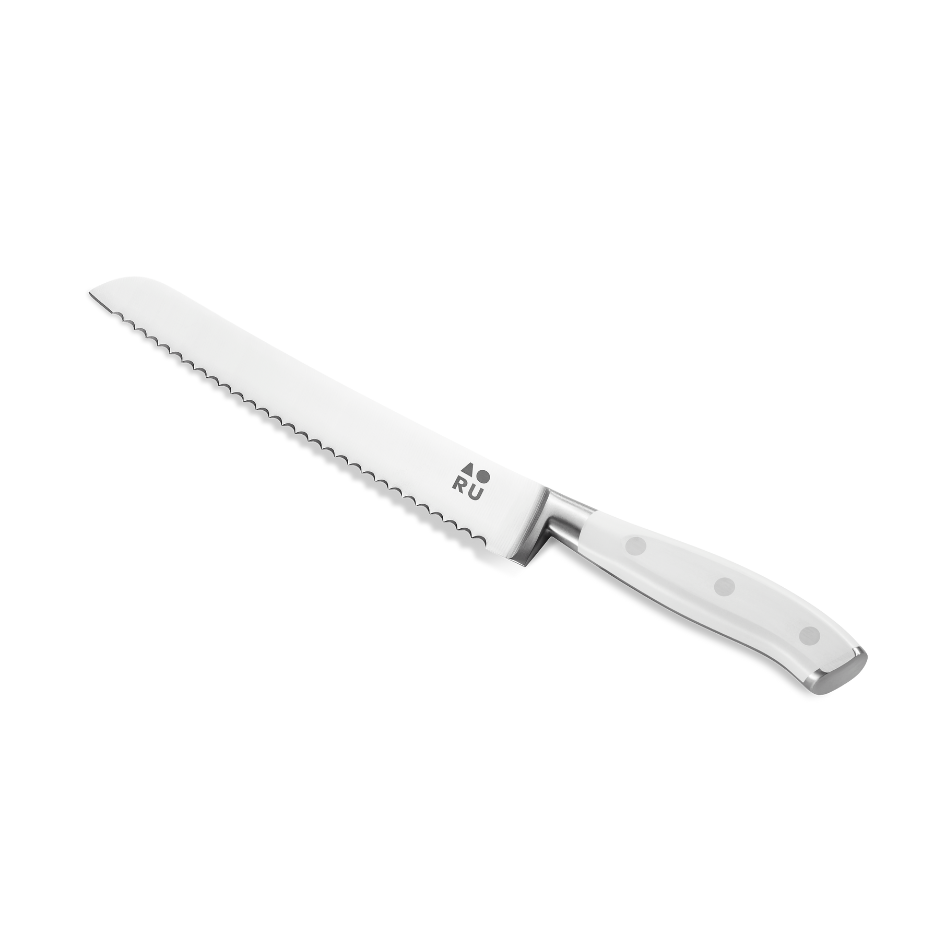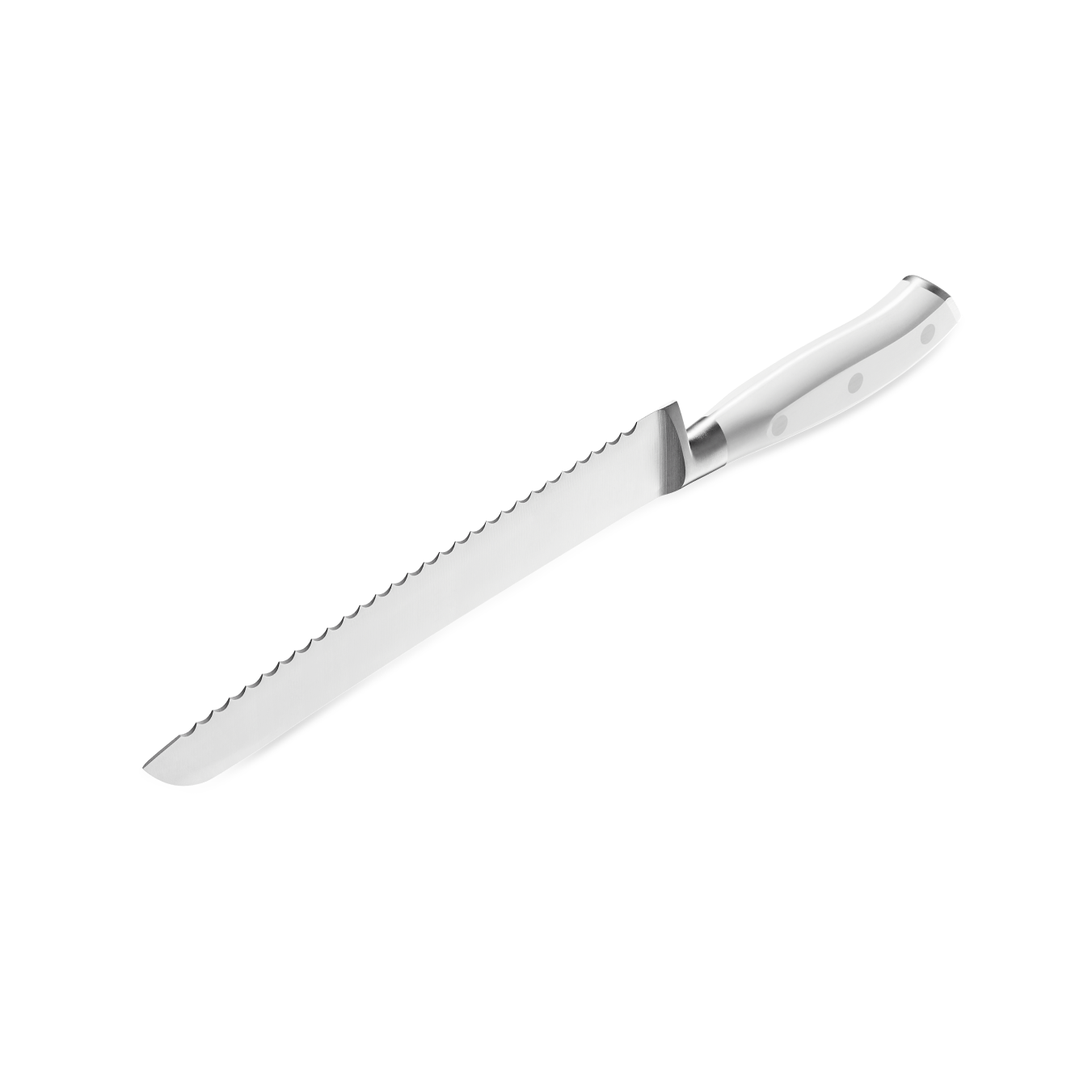 Jagged Edge - Serrated Knife
$55.00
Regular price
$110.00
Subscription • Save
Description
Features
Use & Storage
Beautiful tools create beautiful kitchen moments. Much more than a bread knife, the Ritual Unions Jagged Edge Serrated Knife is designed with a pointed and wide serration profile making it perfect for slicing tomatoes, peaches, chocolate, cakes or carving bread.
Size: 8-inch serrated knife

Weight: 175.2g


• European designed 8" serrated knife with a pointed tip.
• Full-tang, ultra-sharp German steel blades engineered for superior edge retention
• Double bolster and triple riveted handles for perfect balance and precise control
• White easy-grip handles styled for the modern kitchen
• Lightweight durability suitable for all-purpose cutting
• Five-year hassle-free replacement for manufacturer
• Hand wash
• Store in knife rack to prolong knife life
• Sharpen with whetstone of contact local sharpening specialist.
• ltra-sharp blades, handle with care.
Easy Control
Tripe-riveted handle optimizes control
Easy Grip
Easy-grip handle that fit comfortably in your hand
Perfect Balance
Full-tang, double bolster, perfect balance
Long Lasting
Made from German stainless steel blades designed to last a lifetime with proper storage and care
Get your chop on with the Jagged Edge Serrated Knife!
A perfectly crafted European-style Jagged Edge Serrated Knife is designed with a pointed tip. Offering a unique blend of sharpness and a low-maintenance personality these innovative knives feature fresh white easy-grip handles that fit comfortably in your hand and ultra-sharp long-lasting German stainless steel blade.
More about our knives
What materials do you use?
Ritual Unions knives are made from German stainless steel, is a high- carbon steel that provides superior durability and strength for excellent cutting performance. Innovative white easy-grip handles made of POM, well known engineering plastic, environmental resistant, that fit comfortably in your hand.
How should I care for my Ritual Unions knives?
We recommend hand-washing your knives with warm, soapy water and a soft sponge. Store in a knife rack to prolong knives life. Sharpen with whetstone or contact a local sharpening specialist.
What is the serrated knife best suited for?
Jagged Edge is a must-have knife in your collection. It is perfect for slicing foods with a tough outer crust and delicate interior like bread, cakes, tomatoes, citrus fruits, or eggplants.